Henry Park student who pointed middle finger at NDP regrets action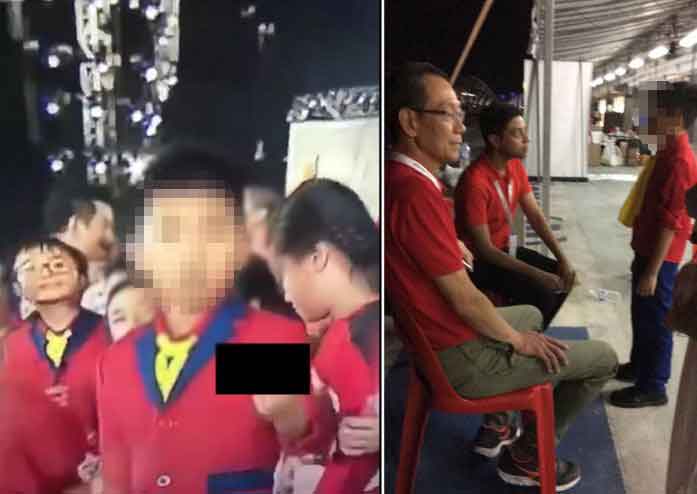 A student from Henry Park Primary School was caught on camera making a rude gesture at the National Day Parade (NDP) yesterday (Aug 9) -- and quickly became the subject of memes online.
A video of the young boy, looking at the camera and pointing his middle finger during the parade's finale, has been circulating online, along with a photo that shows him being spoken to by two men.
One of the men has been identified as Henry Park Primary principal Chia Soo Keng.
In a statement, Mr Chia told The Straits Times: "The student regrets his action and is deeply apologetic. The school and his parents have counselled him, and will ensure he learns from this incident."
Majority of netizens appeared to be understanding and have reacted to the viral video with good humour.
Facebook page The Reservist also shared the video and wrote, "Live and let live, guys, don't be too hard on him. He's just a kid after all."